Published on October 7, 2022

Video Friday: What is the cost (in money, time, and stress) of ignoring the importance of vitamin D and other nutrients for our health and disease PREVENTION?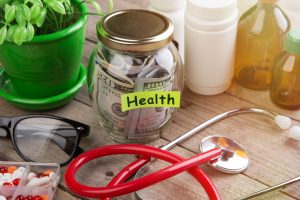 It's Video Friday! In the video below, GrassrootsHealth's Founder and Director, Carole Baggerly, presents to Chris Göthel and the audience at the Academy of Human Medicine in Germany about the importance of vitamin D and other nutrients for many aspects of health, as well as the steps necessary and importance of taking action to implement the research into practice. This particular segment focuses on the cost savings and additional benefits of implementing vitamin D into practice for disease prevention.
Please take a moment to watch and share the video along with our detailed information below.
Watch the Video
After watching the video, be sure to make note of our added details below!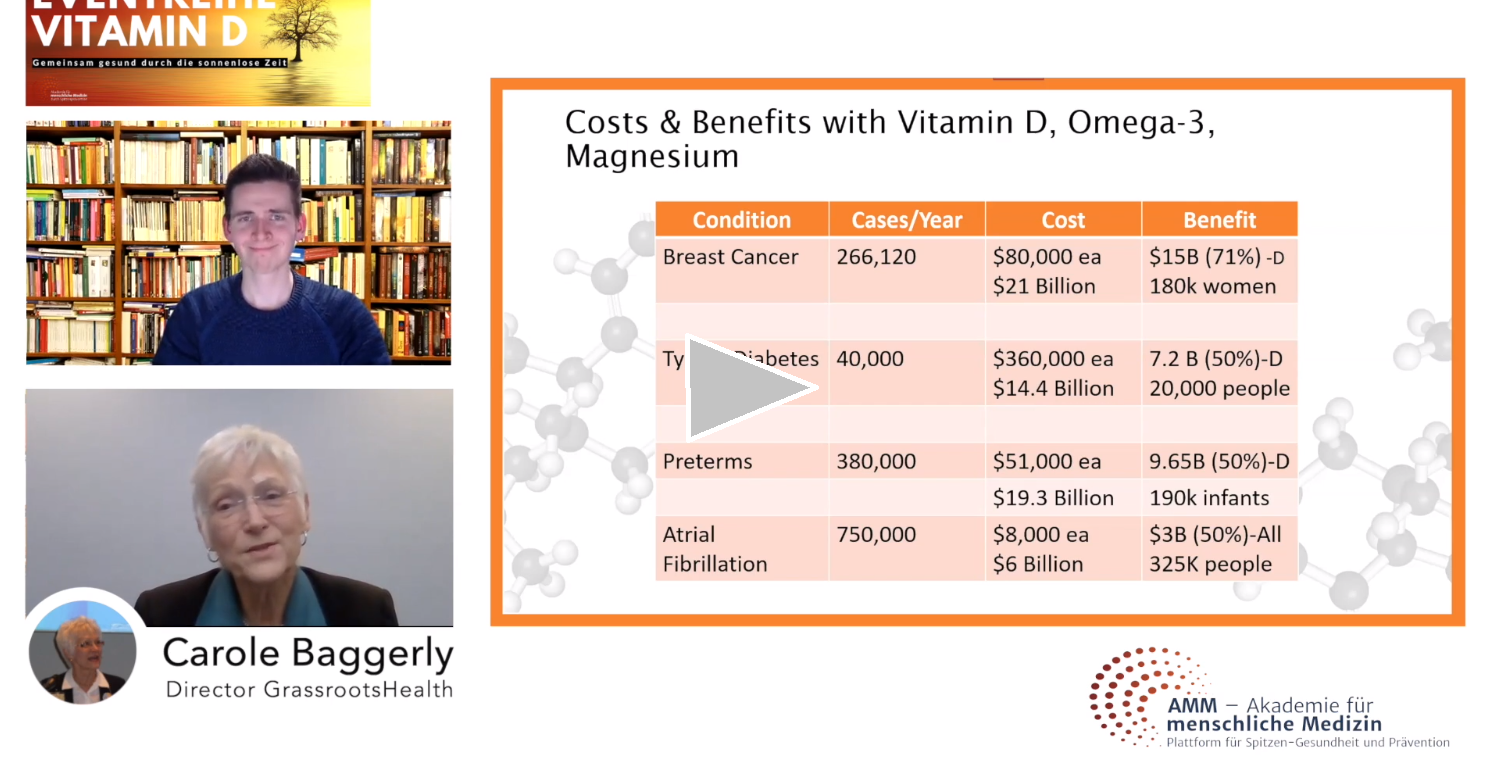 The Cost of Money, Time, and Stress can be Saved with Nutrient Action for Disease PREVENTION
Here is a quick summary of what this video discusses, along with additional information and details:
The incidence rate of breast cancer has barely 'budged' over the last couple of decades, as the number of women (and to a lesser extent men) being diagnosed has stayed the same. This is not the case for treatment; the number of lives saved has increased due to improvements (such as new targeted drugs, hormone therapy, surgery, chemotherapy, and radiation). There has been close to zero effort and research implementation put into prevention, where our energies would serve the most good. This is despite the fact that we know vitamin D could make a huge difference!
The table below shows the disease burden (incidence and cost) for breast cancer, Type 1 Diabetes, preterm births, and atrial fibrillation, followed by the benefit (or the number of individuals spared the disease and the resulting cost savings) that could be achieved by implementing nutrient testing, education, and supplementation programs to help with prevention.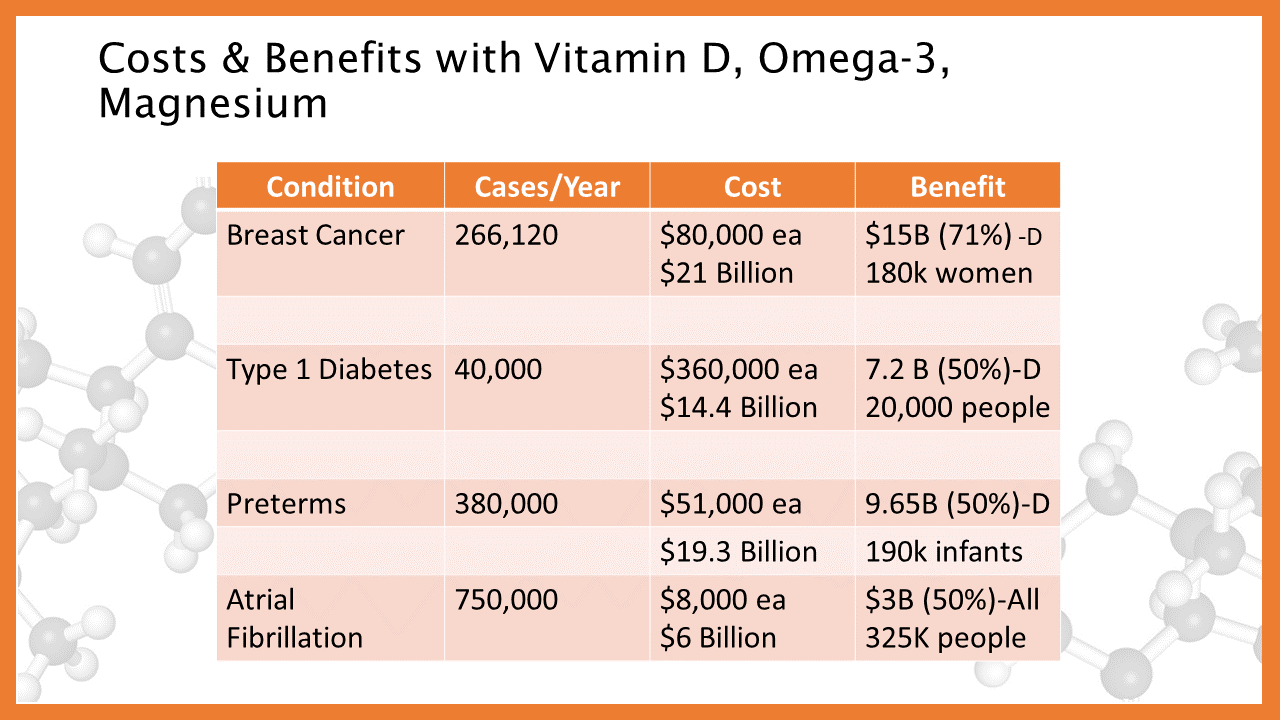 The following charts show 71% reduction in Breast Cancer incidence with a vitamin D level of at least 40 ng/ml (100 nmol/L),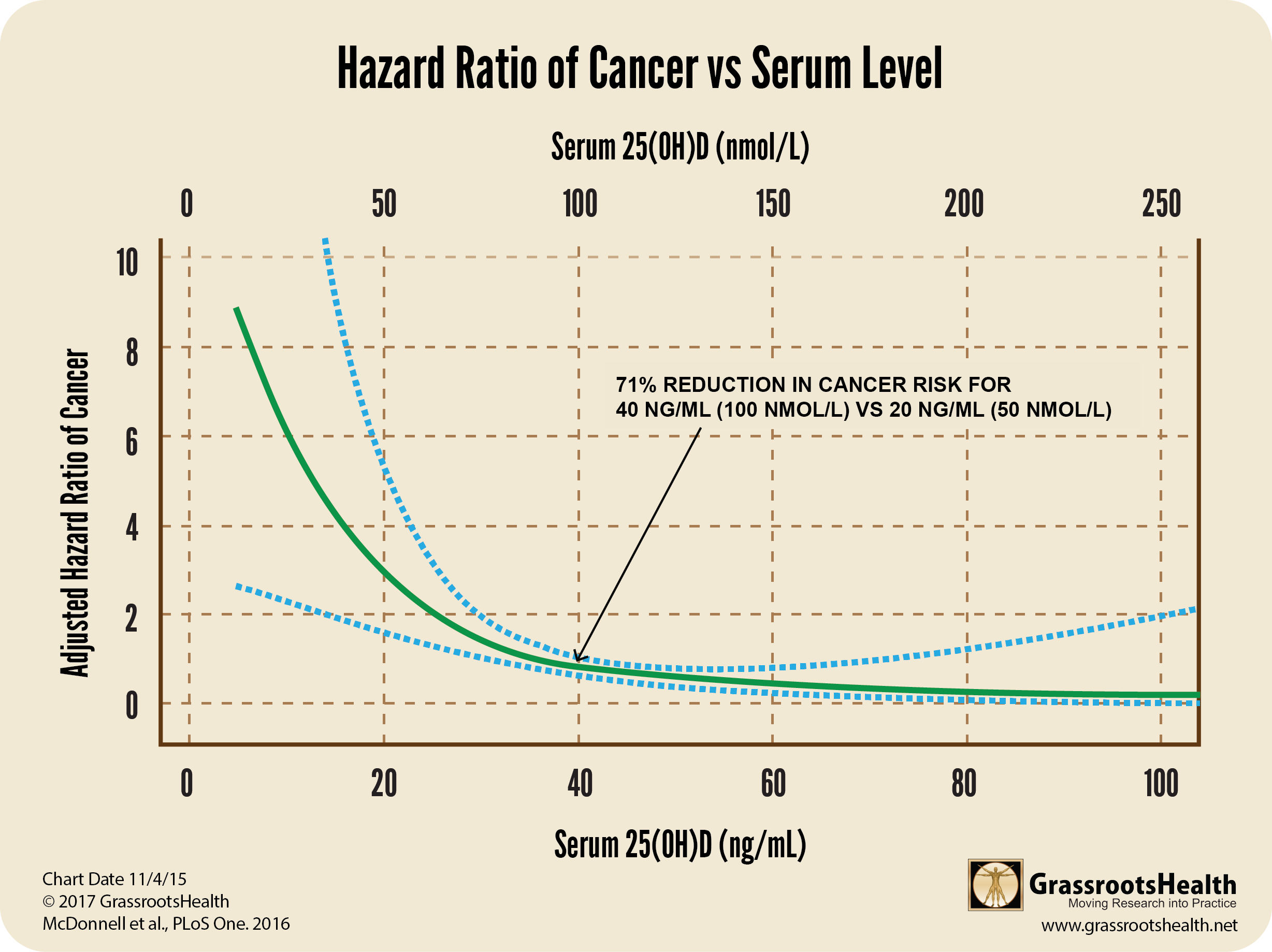 and an 82% reduction with a vitamin D level of at least 60 ng/ml (150 nmol/L)!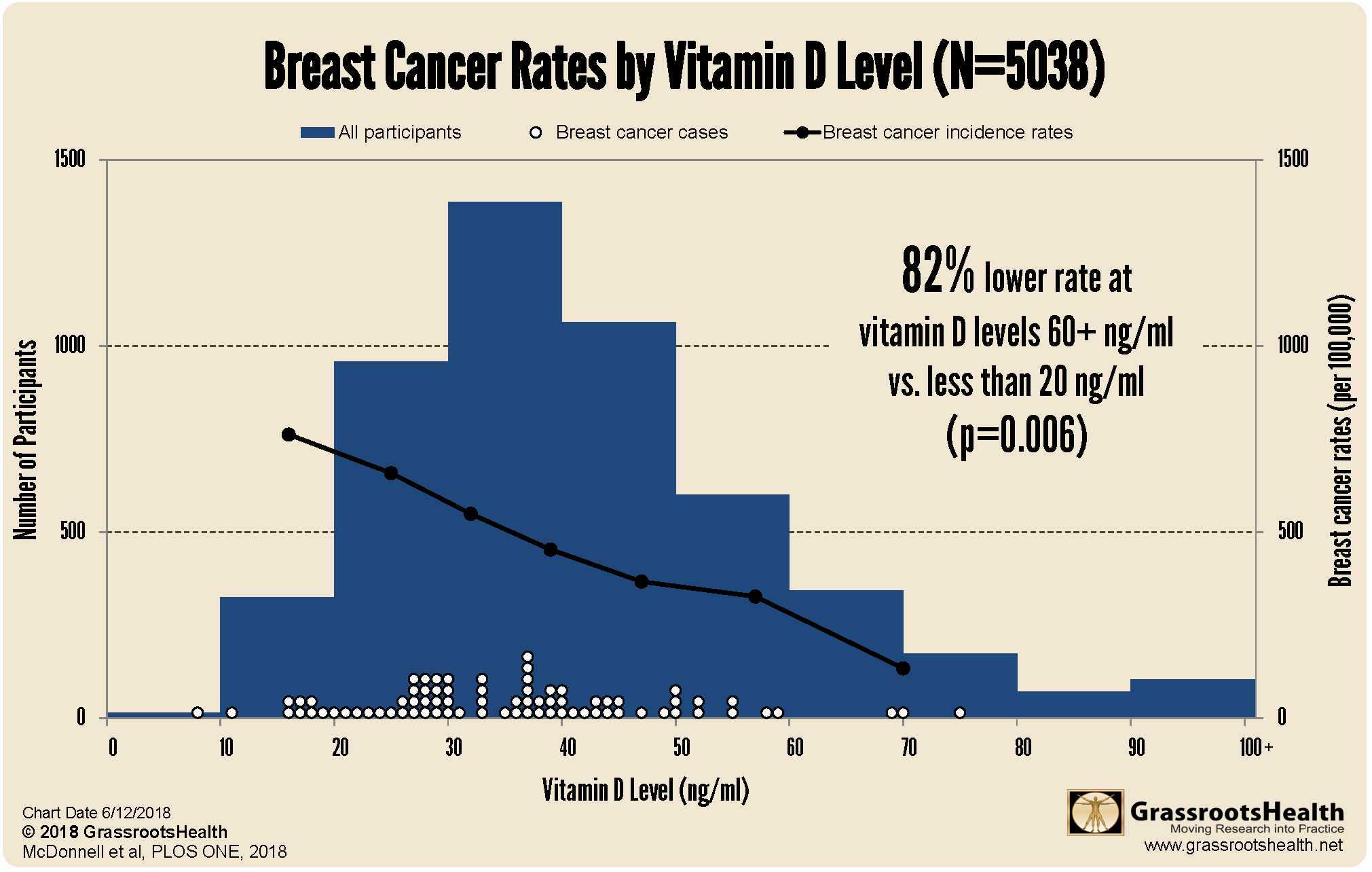 GrassrootsHealth's Protect Our Children NOW! Project was implemented in September 2015 at the Medical University of South Carolina (MUSC). This initiated a new standard of care for pregnant women that included routine vitamin D testing and supplementation to reduce preterm birth. Results from year one were published in PLOS One in 2017. This project supported previous clinical trial and field study findings that vitamin D levels at or above 40 ng/ml are associated with a 50% lower risk of preterm birth!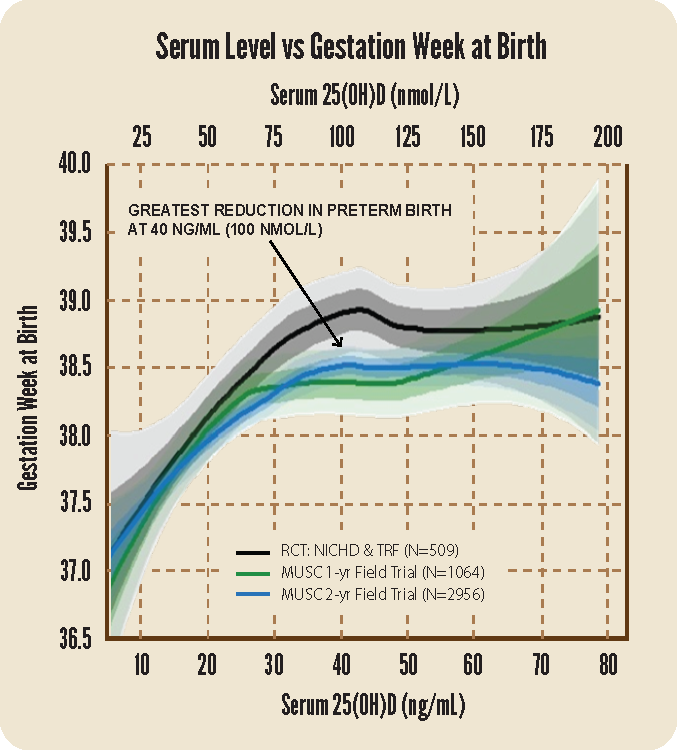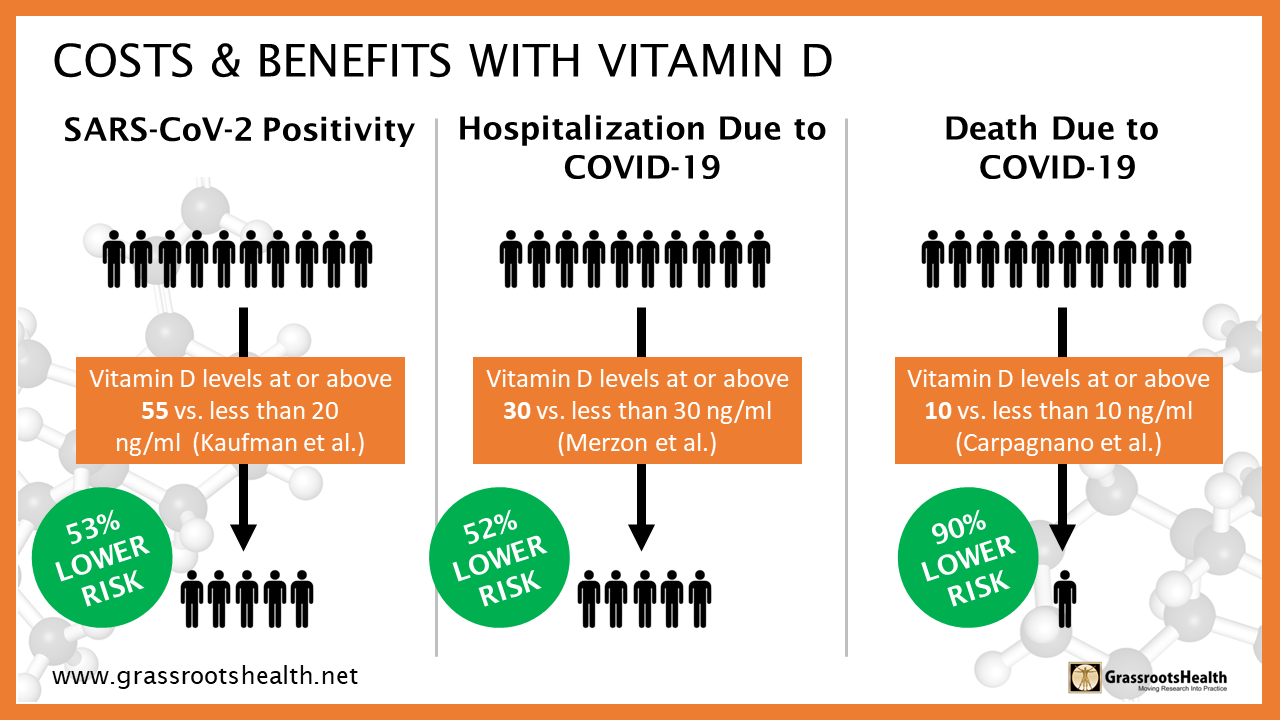 Are you getting enough of these nutrients to help prevent or reduce cancer and other diseases?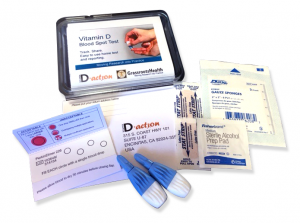 Having and maintaining healthy vitamin D and other nutrient levels can help improve your health now and for your future. Choose which to measure, such as your vitamin D, omega-3s, and essential minerals including magnesium and zinc, by creating your custom home test kit today. Add hs-CRP to measure your level of inflammation as well.  Take steps to improve the status of each of these measurements to benefit your overall health. You can also track your own intakes, symptoms and results to see what works best for YOU.
Enroll and test your levels today, learn what steps to take to improve your status of vitamin D (see below) and other nutrients and blood markers, and take action! By enrolling in the GrassrootsHealth projects, you are not only contributing valuable information to everyone, you are also gaining knowledge about how you could improve your own health through measuring and tracking your nutrient status, and educating yourself on how to improve it.
How Can You Use this Information for YOUR Health?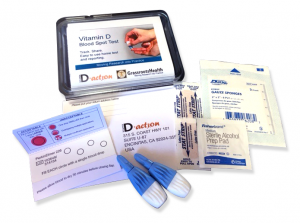 Having and maintaining healthy vitamin D and other nutrient levels can help improve your health now and for your future. Measuring is the only way to make sure you are getting enough!
STEP 1 Order your at-home blood spot test kit to measure vitamin D and other nutrients of concern to you, such as omega-3s, magnesium, essential and toxic elements (zinc, copper, selenium, lead, cadmium, mercury); include hsCRP as a marker of inflammation or HbA1c for blood sugar health
STEP 2 Answer the online questionnaire as part of the GrassrootsHealth study
STEP 3 Using our educational materials and tools (such as our dose calculators), assess your results to determine if you are in your desired target range or if actions should be taken to get there
STEP 4 After 3-6 months of implementing your changes, re-test to see if you have achieved your target level(s)