Published on March 8, 2021

Live-streaming webinar presented by vitamin D experts Carole Baggerly, William Grant, Carol Wagner and Joan Lappe airs tomorrow, Tuesday March 9th at 9am PST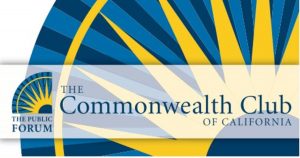 Tomorrow, Tuesday March 9th at 9am PST, the Commonwealth Club will be hosting a webinar titled Healthy Society: The Health Benefits of Vitamin D and Solar UVB. This program will feature GrassrootsHealth Founder and Director Carole Baggerly, along with Drs. William Grant, Carol Wagner and Joan Lappe, as they discuss evidence of vitamin D's important health benefits.
Carole Baggerly will outline the findings of health outcomes we have found using data from more than 10,000 participants who take vitamin D supplements, measure their vitamin D levels, and report any health changes. She will also discuss the evidence that vitamin D reduces risk of COVID-19. Dr. Wagner will present results from studies of high-dose vitamin D supplementation of pregnant and nursing women, such as significantly reduced risk of preterm delivery. Dr. Lappe will discuss her clinical trials on vitamin D and calcium on the prevention of cancer. Dr. Grant, director of the Sunlight, Nutrition and Health Research Center in San Francisco, will moderate the discussion.
This event is $10 to attend, or is free for members of the Commonwealth Club.
Dr. William B Grant: Recipient of the "World Expert" Title for Sunlight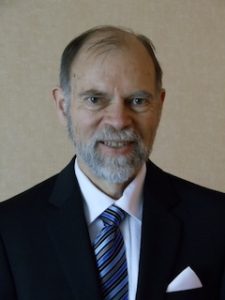 William B. Grant has a Ph.D. in physics from the University of California, Berkeley. He had a 30-year career in atmospheric sciences with an emphasis on developing and using laser radar (lidar) systems for remote sensing of atmospheric constituents with positions at SRI International, the Jet Propulsion Laboratory/California Institute of Technology, and NASA Langley Research Center. In 1999, he obtained a copy of the Atlas of Cancer Mortality in the United States, 1950-94 (NIH Publication No. 99-4564) and noticed that for many types of cancer, mortality rates were much higher in the northeast than in the southwest. Building on the work of the brothers Cedric and Frank Garland, he used NASA satellite data for solar UVB doses in July 1992 in ecological studies to show that 13 types of cancer (eight more than previously identified) had mortality rates inversely correlated with UVB doses (Grant, 2002).
Dr. Grant now has about 350 health publications listed at www.pubmed.gov, of which 260 are related to vitamin D, with 90 of these also on ultraviolet radiation and human health, and 43 on diet and disease. His works have been cited over 20,000 times according to Scholar.Google.com. All of the above earned him the title of "World Expert" for Sunlight.
Dr. Joan Lappe Advances Vitamin D and Cancer Research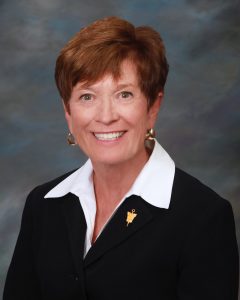 Joan Lappe, Ph.D., RN, FAAN was the recipient of the 2018 Lawrence G. Raisz, MD Memorial Lecture Award. She holds the Creighton University Criss/Beirne Endowed Chair in Nursing and has a secondary appointment as Professor of Medicine in the Creighton University Osteoporosis Research Center. Dr. Lappe is a Fellow of the American Academy of Nursing and has provided service to NOF in various capacities for nearly 20 years. Dr. Lappe also serves as a reviewer for the National Institutes of Health and for numerous scientific journals. She served as a member of the U.S. Bone and Joint Initiative Pediatric Working Group and as a member of the Osteoporosis Technical Advisory Panel, Joint Commission on Accreditation of Healthcare Organizations. In 2009, she was presented with Creighton University's Award for Outstanding Researcher and, in 2010, she was given the Hinshaw Award from the Friends of the National Institute of Nursing in recognition of research that directly improves human health.
Dr. Lappe has led two multi-year randomized clinical trials to investigate the effect of calcium and vitamin D on cancer incidence in women aged 55 and older. In April 2016, Lappe joined with other leading vitamin D and cancer researchers and GrassrootsHealth to publish a paper focused on achieved vitamin D serum levels (rather than intake amount) and cancer incidence. In this study, data from the 2007 Lappe trial was joined with data from the GrassrootsHealth cohort to provide a larger sample size and a broader range of vitamin D levels than either group had alone. Results from this analysis showed that women with vitamin D serum levels greater than or equal to 40 ng/ml had a 71% lower risk of cancer than women with serum levels less than 20 ng/ml.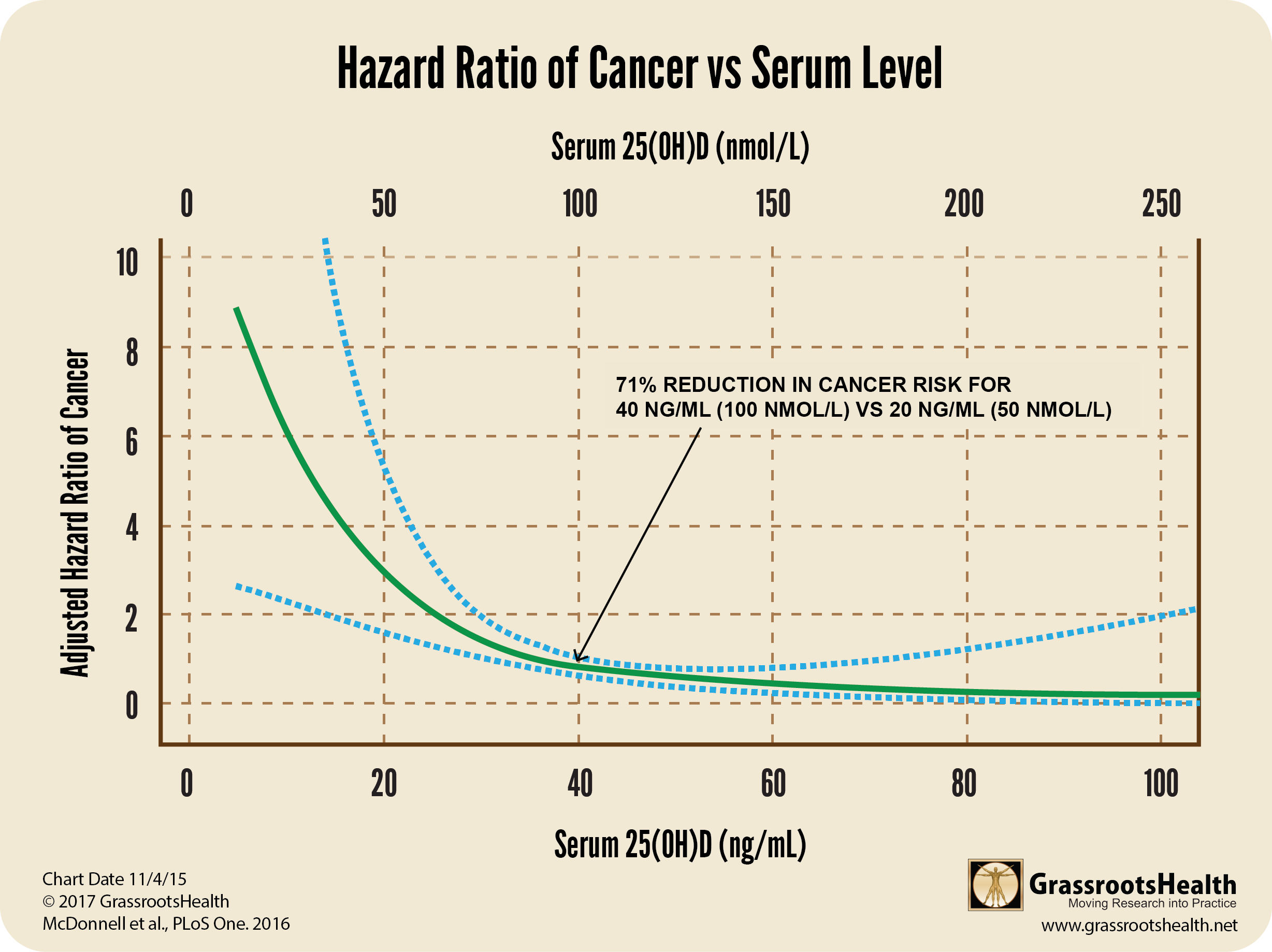 Dr. Carol Wagner, a Pioneer for Healthier Moms and Babies with Vitamin D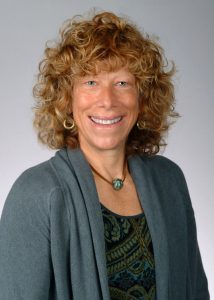 Dr. Carol L. Wagner, MD has been a professor of pediatrics at the Medical University of South Carolina since 1992. Over the last decade, her research has shown how important vitamin D is for a healthy pregnancy and how it has health implications for infants. When asked what she would want all pregnant women or women trying to become pregnant to know, she replied, "We think women in their child-bearing years should have a total circulating 25(OH)D level – the indicator of vitamin D status – of at least 40 ng/ml. That level is associated with better pregnancy outcomes, and that is what every pregnant woman and mother wants." Her message for the doctors of pregnant women is that "vitamin D given to pregnant women at 4400 IU/day is safe and effective in achieving vitamin D sufficiency (as defined by a total circulating 25(OH)D concentration of at least 40 ng/ml or 100 nmol/L) during pregnancy."
Dr. Wagner's research is not about trying to achieve "super levels" of vitamin D, but rather trying to find what it takes in today's modern world, with less outdoor time and sunlight exposure, to reach the goal of vitamin D sufficiency and optimal health. In most cases, that involves taking a daily vitamin D supplement. Currently, she is focused on exploring the effect of vitamin D on immune function in pregnant and lactating women and their babies. This research will help further the essential understanding of how vitamin D affects various systems in the body and our overall health.
Dr. Wagner's research findings on the safety and effectiveness of vitamin D for promoting healthy pregnancies was instrumental in the development of GrassrootsHealth's Protect Our Children NOW! project, which was implemented in September 2015 at the Medical University of South Carolina (MUSC). This initiated a new standard of care for pregnant women that included routine vitamin D testing and supplementation to reduce preterm birth. Results from year one were published in PLOS One in 2017. This project supported previous clinical trial and field study findings that vitamin D levels at or above 40 ng/ml are associated with a 50% lower risk of preterm birth!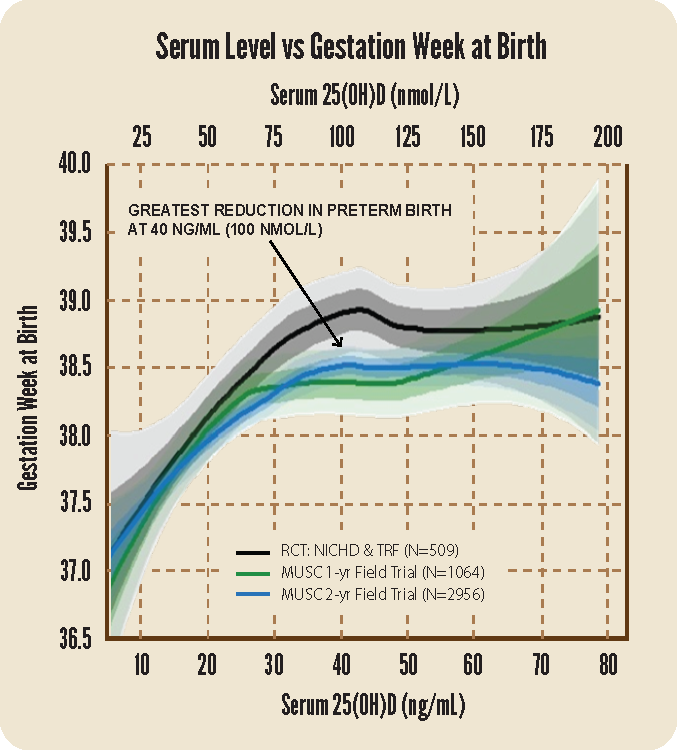 Carole Baggerly Provides the Missing Link to Move Vitamin D Research into Practice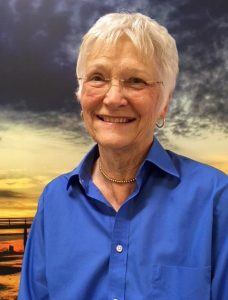 Carole A. Baggerly is the founder and director of GrassrootsHealth, a nonprofit public health research organization dedicated to moving public health messages regarding vitamin D and other important nutrients from research into practice. In 2007, as Carole was recovering from breast cancer treatment, she stumbled upon a web site which touted vitamin D levels as being important, even preventive, for breast cancer. After more research she found that indeed this research was REAL. Why had she never heard it before? Could she have prevented her breast cancer? She started by garnering the support of many vitamin D researchers and GrassrootsHealth was born – with the mission of moving those researchers' findings into practice!
GrassrootsHealth is not just another health website. Instead it is the amalgamation of many vitamin D scientists from around the world and across many disciplines. 48 scientists worked together to create our call to action. 48 scientists have agreed that there is no perfect supplement amount, instead blood levels must be tested, and that level should be 40-60 ng/ml (100-150 nmol/L). Much research, not just one study, is behind our mission to make vitamin D testing and monitoring part of standard of care for ALL people.
Join the Live Stream Tomorrow!
We hope you can participate in tomorrow's webinar with these amazing speakers, Healthy Society: The Health Benefits of Vitamin D and Solar UVB. Register now.
Are You Getting Enough Vitamin D?
Everyone needs vitamin D! Below is a guide for how much you might need, and who may need more. Your levels can be tested safely at home – order your home test kit today.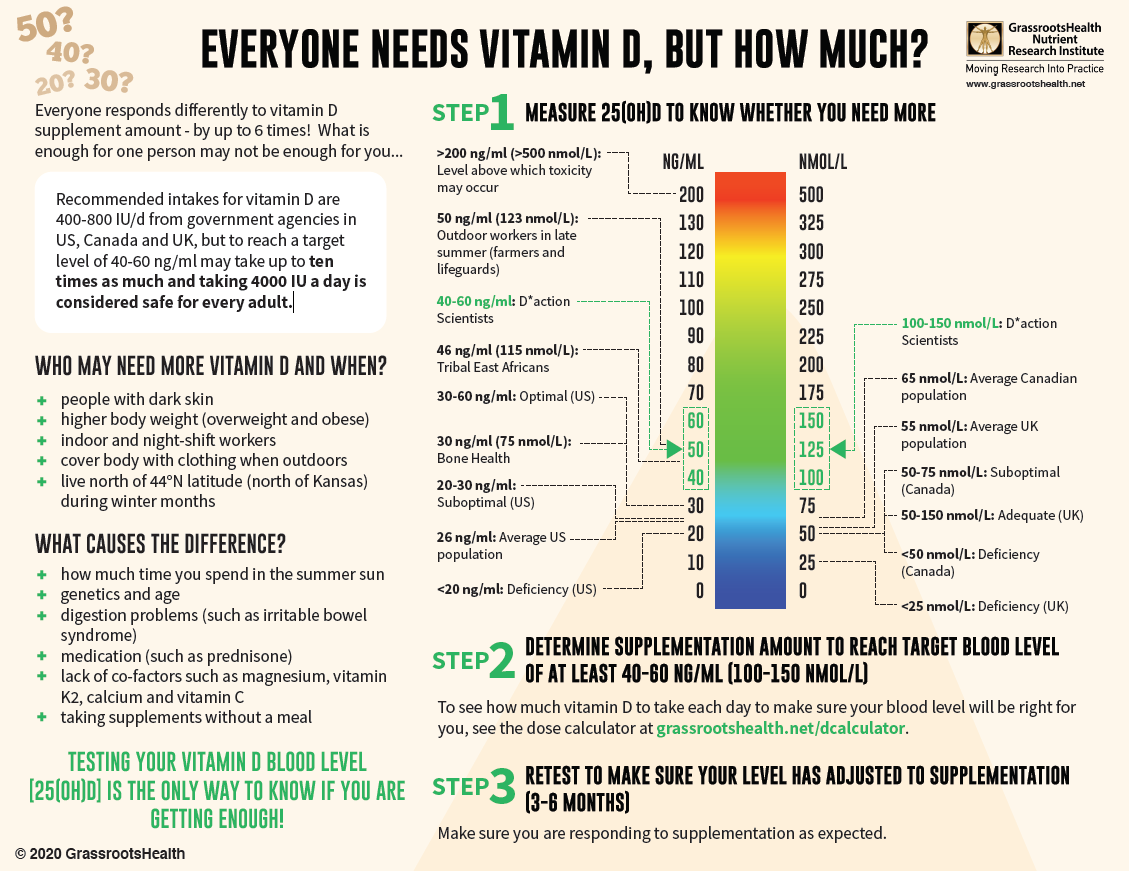 By joining the GrassrootsHealth projects, you are not only contributing valuable information to our study, but you are also gaining knowledge about how you could improve your own health through measuring and tracking your nutrient status, and educating yourself on how to improve it. Do you know what your status of vitamin D, omega-3s, and other essential nutrients is? Could your levels be improved? Test now to find out!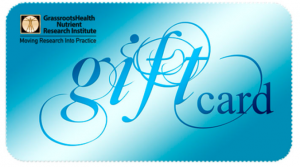 We now have a NEW GIFTING SERVICE that allows you to quickly send 'Gift Cards' to friends, family and coworkers who you consider might need immediate access to testing, and to Claim the Joy of Your Health TODAY. Give the gift today!
What does the Research Say about Vitamin D & COVID-19?
It's TIME to start saving lives! If you can help PREVENT the majority of the death, it's time! What's it costing you/us not to take action NOW?
There is much published research that supports a clear link between vitamin D and COVID-19 showing that higher vitamin D levels are related to: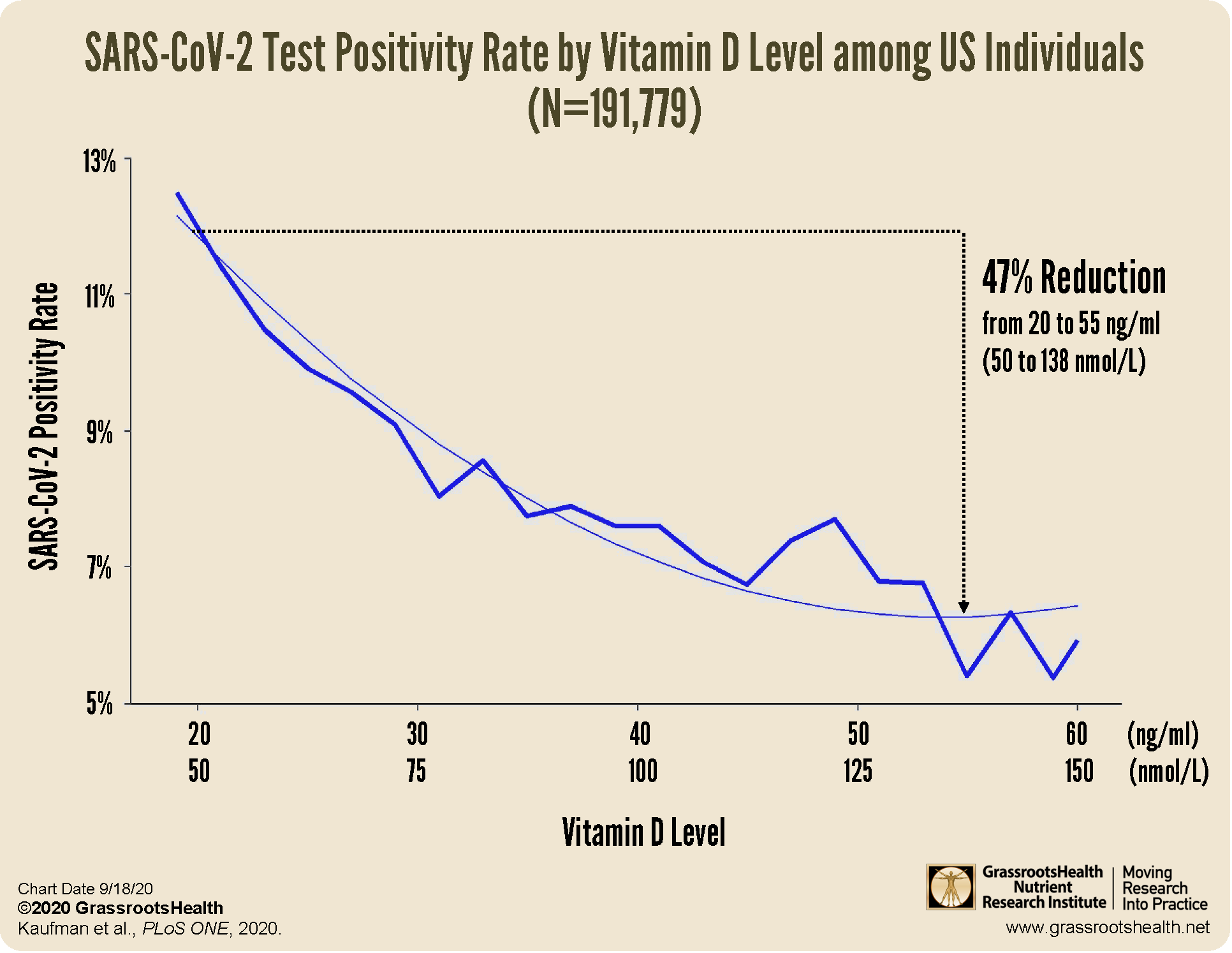 a decreased risk of testing positive for COVID-19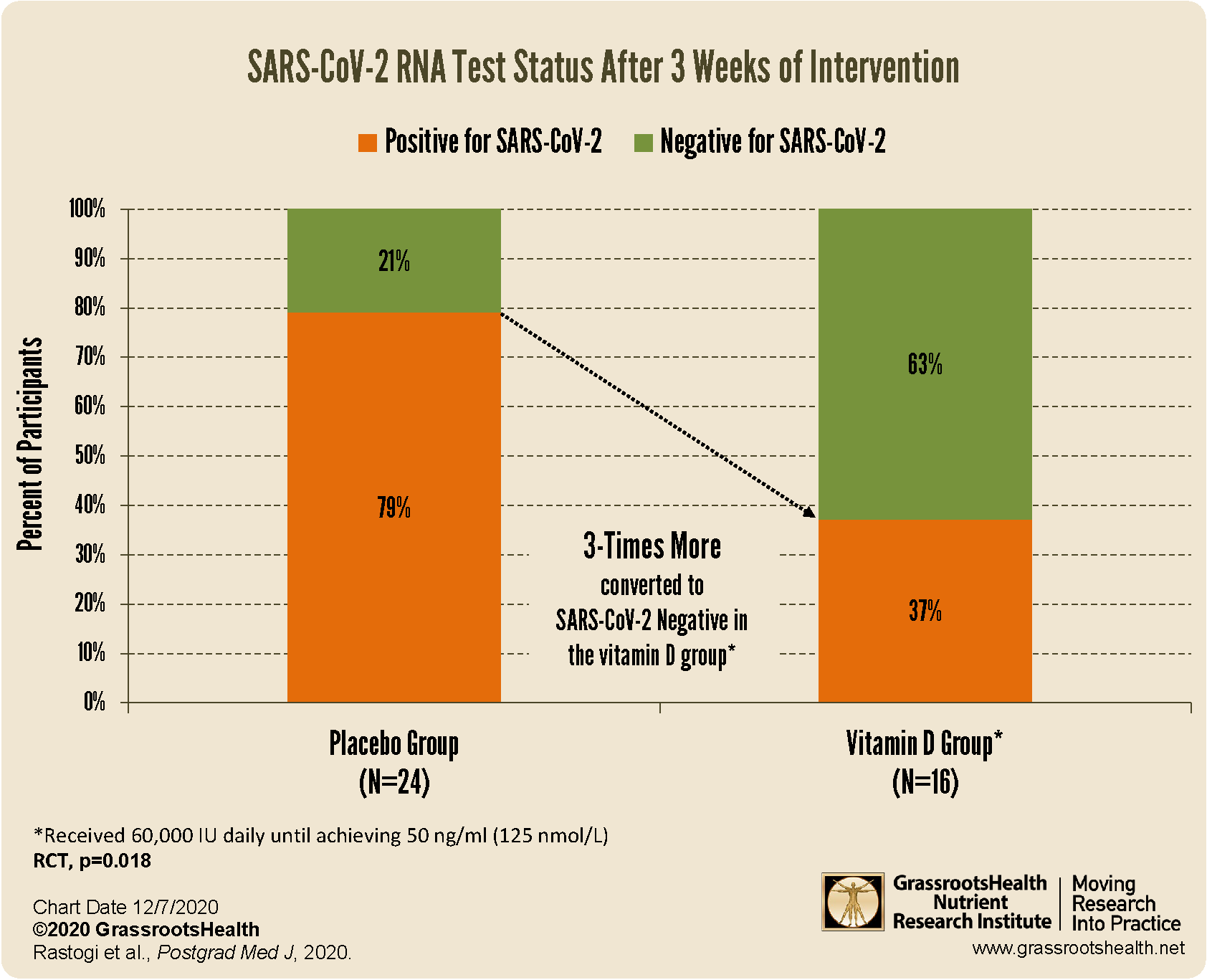 increased viral SARS-CoV-2 RNA clearance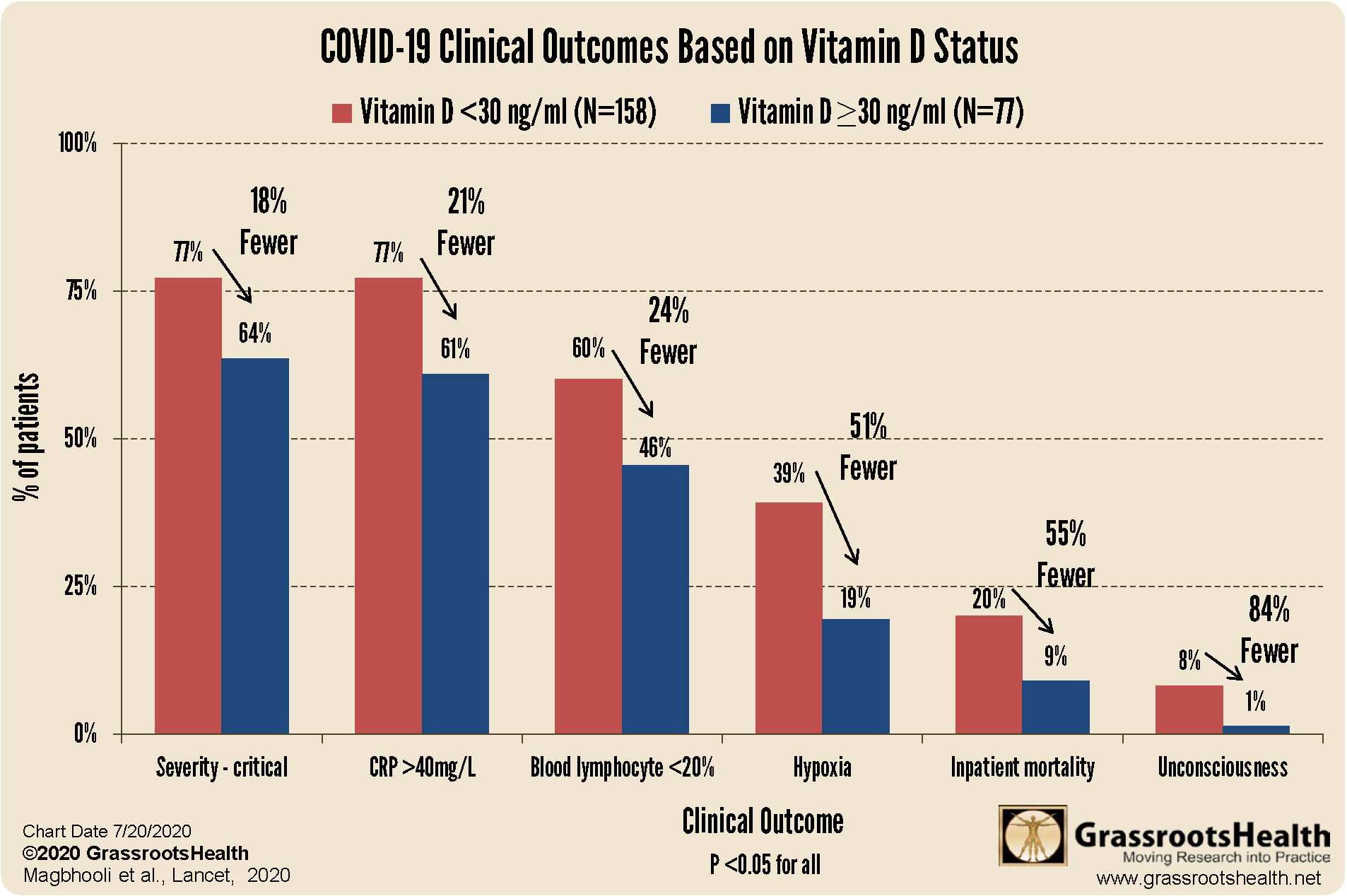 better clinical outcomes among patients with COVID-19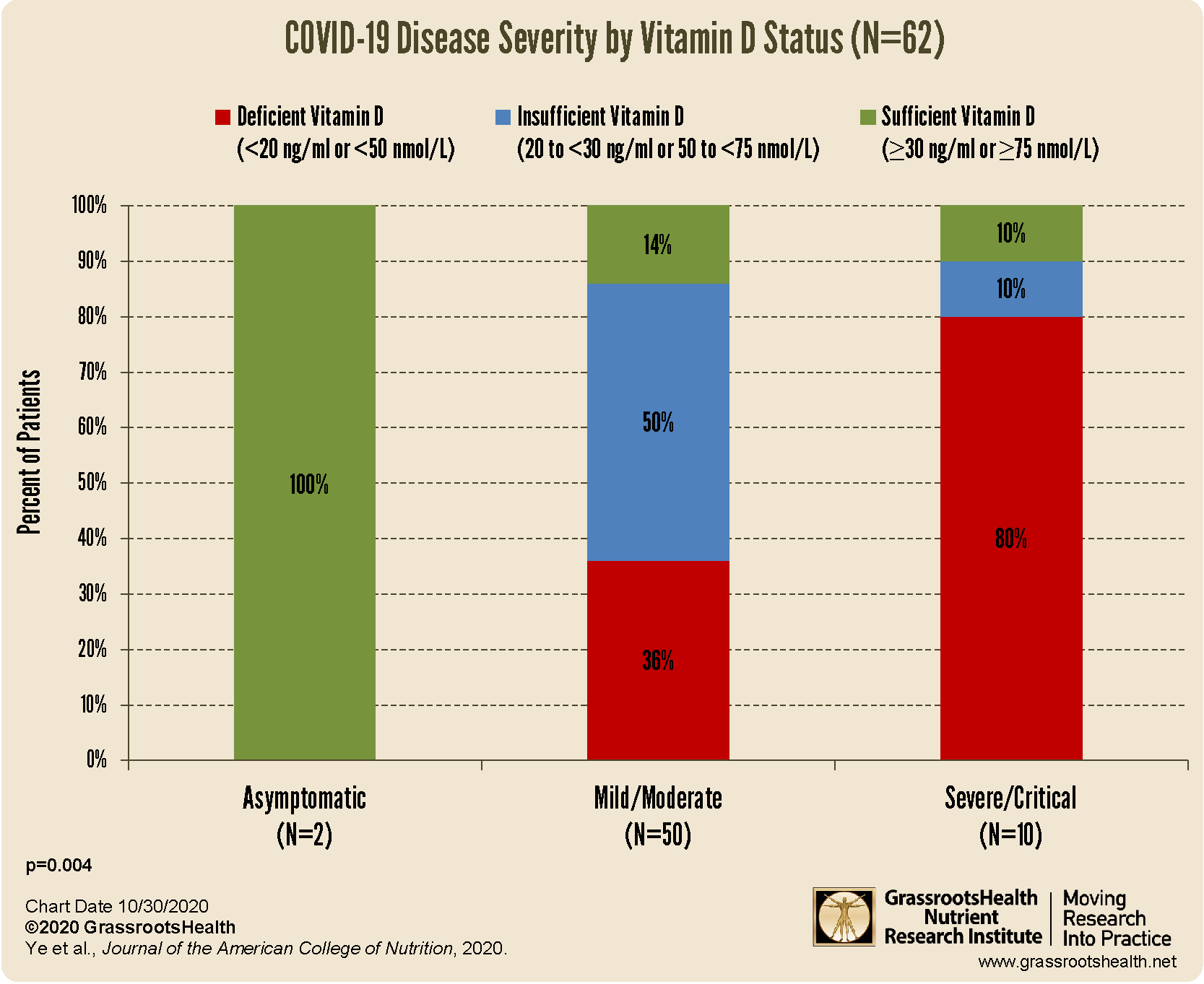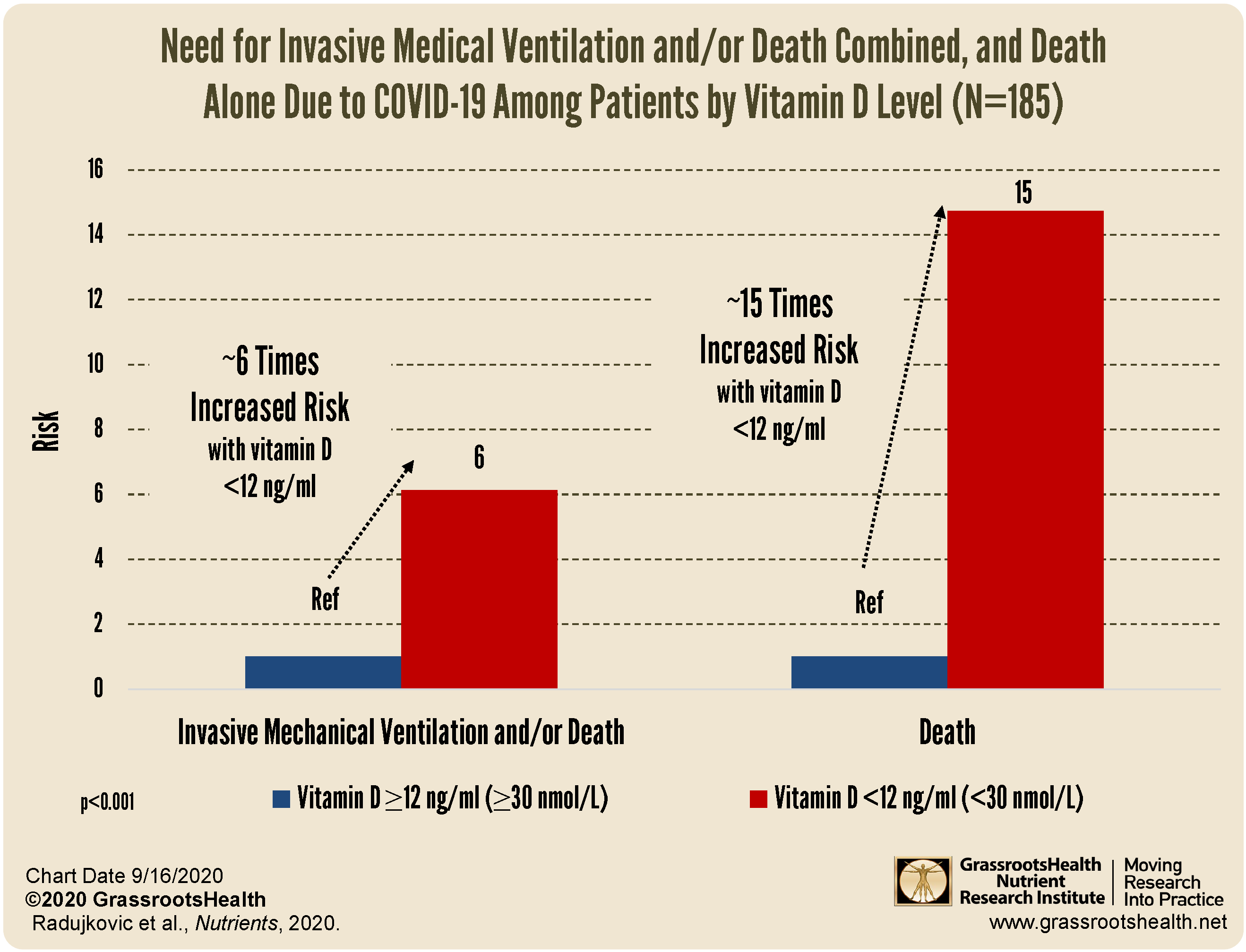 decreased risk of death due to COVID-19
Be sure to educate yourself on the benefits and importance of vitamin D for immune health, and take steps to ensure you and your loved ones are getting enough.
You can review all of the COVID-19 and immune health information we have shared on this page.
What Does it Take YOU to Get Your D to 40 ng/ml (100 nmol/L)?
Did you know your health could be greatly affected by making sure you have a vitamin D level of at least 40 ng/ml (100 nmol/L)? Help us help you.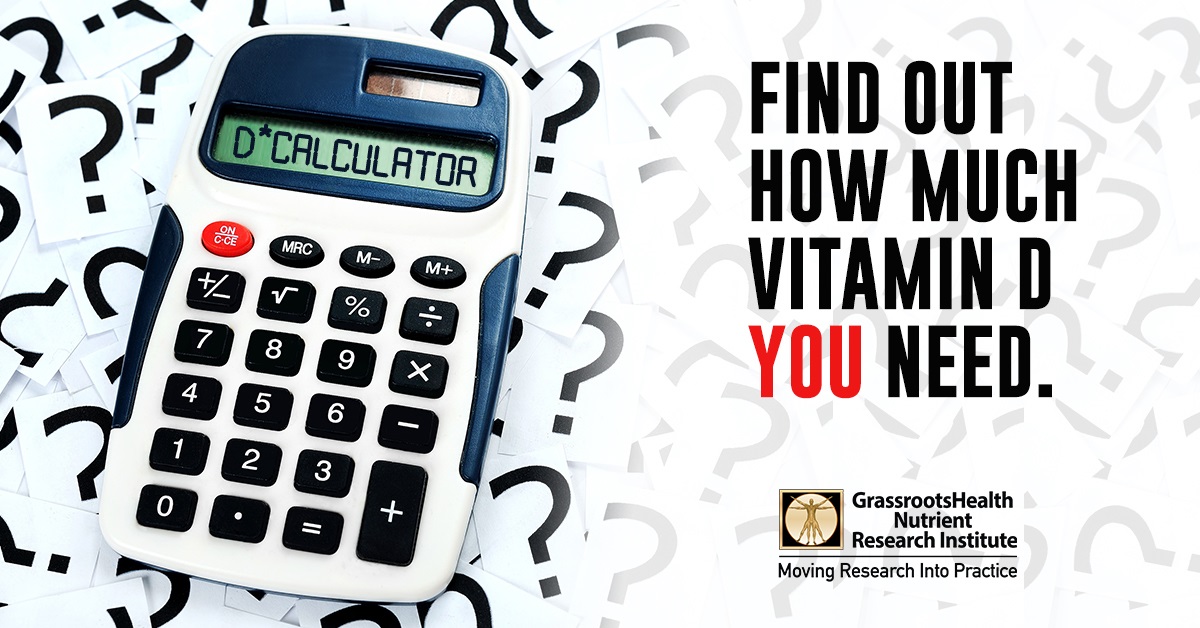 STEP 1 - Do you know what your vitamin D level is? If not, be sure to test today to find out.
STEP 2 – Determine your target level. Are you at your target level? Experts recommend a level of at least 40-60 ng/ml (100-150 nmol/L).
STEP 3 – Need to boost your level? Use the D*calculator to see how much vitamin D it may take to reach your target. Opt for the Loading Dose for a quicker boost.
STEP 4 – Optimize how your body absorbs and utilizes vitamin D with co-nutrients and these simple steps.
STEP 5 – Re-Test! This is an important step to make sure you have reached your target level, and to ensure you are not taking too much! Re-testing after 3-4 months is recommended.
STEP 6 – Adjust, Repeat…
Give your immune system the nutrients it needs to support a healthy you and protect yourself from unnecessary diseases, especially COVID-19.
NEWS ALERT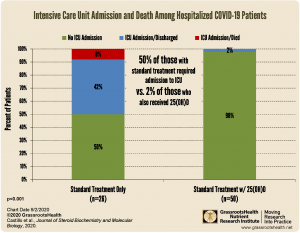 The first Randomized Controlled Trial on vitamin D and COVID-19 has shown a 96% lower risk of ICU admission for those receiving vitamin D (as 25(OH)D to quickly boost vitamin D blood levels) along with the standard treatment, compared to those receiving standard treatment alone.
These results support many previous observational studies showing a relationship between vitamin D levels and intake and COVID-19 severity.
Review the Latest Nutrient Research for COVID-19
GrassrootsHealth Nutrient Research Institute has launched the new Immune Boost project with the use of our myData-myAnswers nutrient health system that nearly 15,000 people are already using for their health. Specific markers that influence immune health are suggested for testing as part of this project including:
Vitamin D
Omega-3 Index
Essential elements magnesium, selenium, and zinc
hsCRP
Our goal is to demonstrate how one can use the Nutrient Research Model established by Dr. Robert Heaney to show the effect of vitamin D serum levels of at least 40 ng/ml (100 nmol/L) on risk reduction for all ethnicities in the population. Status and intake of other nutrients will also be analyzed for any type of relationship to immune status and symptom severity. Join the project today!
Please let us know if you're interested in helping sponsor this project.

CLICK HERE for updates and new information about the project.
Through GrassrootsHealth Nutrient Research Institute, you can also test your essential elements magnesium, copper, zinc and selenium, toxins such as lead, mercury and cadmium, as well as your omega-3 levels, inflammation levels and thyroid stimulating hormone (TSH) level. Find out your levels today! Log on to the test selection page (click the link below) to get your tests and see for yourself if your levels can be improved.
Make sure you track your results before and after, about every 6 months!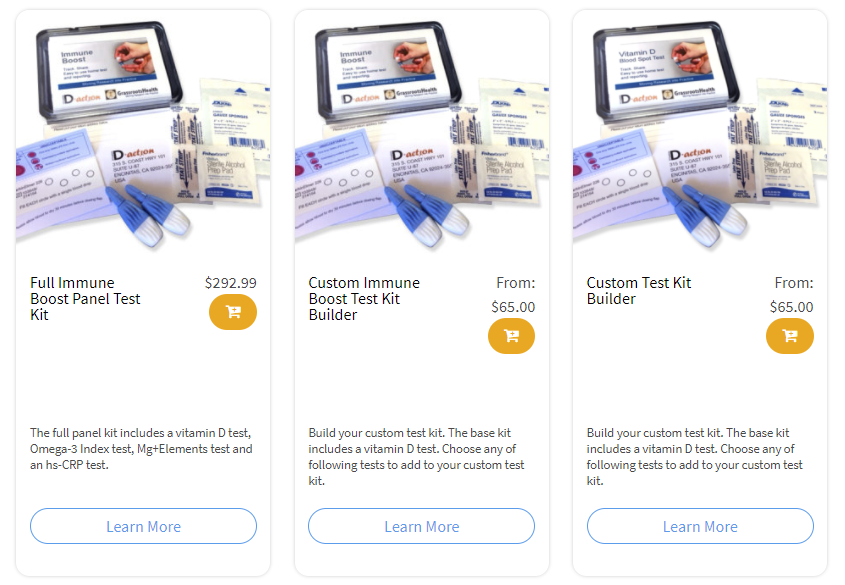 Click Here to Access the Test Page
How can I track my nutrient intake and levels over time?
To help you track your supplement use and nutrient levels, GrassrootsHealth has created the Personal Health Nutrient Decision System called

For each specific supplement, you can track what days you take it, how much, and many other details.  This will help you know your true supplemental intake and what patterns of use work for you to reach and maintain optimum nutrient levels. Check it out today!